THE PROS ARE IN THE HOUSE!
Quality you Can Trust, at a Fair Price!
ValleyPro Autohouse serving Kelowna, BC, is your top choice for Maintenance Service, and Preventive Maintenance Services, plus much more. Give us a call today, or schedule an appointment online to find out why motorists in Kelowna prefer to do business with us!
Domestic and Asian Repair Specialists
Mon-Fri: 7:30AM-5:00PM, Closed for lunch 12:00PM -1:00PM
Superior Auto Service
ValleyPro Autohouse in Kelowna provides exceptional auto repair services like Maintenance Service, Preventive Maintenance Services, and more. Schedule your appointment online today!
PROFESSIONAL STANDARDS
Our auto repair shop in Kelowna is capable of servicing all makes and models. We only do the work that is needed to fix your problem.
EVERY JOB IS PERSONAL
For reliable, quality, expert automotive repair, and personal, friendly customer service, look no further than ValleyPro Autohouse.
DIGITAL WORKFLOW
We have invested in the latest auto repair tools and diagnostic software that is specially tailored for the software in your vehicle.
PROUDLY SERVING KELOWNA BC & NEARBY COMMUNITIES
CUSTOMER REVIEWS
Having just completed the negotiation, purchase and installation of 4 winter tires for my new Mazda I can, without hesitation, say that the folks at ValleyPro are consumate professionals. They provided accurate and efficient service and information throughout the whole process. I couldn't be mor...

Richard Nassar

My check engine light came on and my car wasn't getting any power. I wasn't able to get into the dealer for weeks. I called. They squeezed me in same day, arranged for a vehicle for me, and had the whole thing sorted and fixed within the day. Made it stress free. Very nice staff.

samantha krocker

Once again Valleypro had given excellent service. I've been going there for the past 4yrs and have always been extremely happy with their service and attention to detail. The staff is friendly and informative. If your looking for auto services in Kelowna I highly recommend them.

jay ghadban

We took a 2013 Toyota Tundra that we were considering buying privately into ValleyPro Autohouse for a pre-purchase inspection. They were very throrough and provided a detailed report that made our buying decision very easy. Service writer Becky was super-friendly and knowledgeable and guided us...

TheShmeebs

I can't recommend ValleyPro enough!! Becky, Edward and the team provided the best experience we have ever had when a car has needed repairs. They are caring, proactive, transparent and went above and beyond for my daughter and I. My daughter now has a trusted partner when her car needs repairs wh...

Kirsten Campbell

From the minute we walked in the door, we knew we found the right shop to determine what was wrong with our truck. Becky explained each step, kept us informed, and called for authorization to carry out additional work. The technician,TJ took time out of his day and even came in on his day off to ...

Howard Schultz

Not a big reviewer, but I have to give a top review for this place. If you're familiar with Kelowna's elevation changes, travelling through Kelowna in a Sprinter van with a turbo not kicking in was tough, but ValleyPro fit us in on short notice on a Monday morning and took a look at our van. Huge...

Tom Nicholl

I have recently had the best experience at the mechanic thanks to Valley Pro. They were efficient and effective. This comes from me having a lot of issues with my vehicle which could have resulted in irreparable damage had I not come to Valley Pro. They were able to fix my breaks, a wheel bearing...

Tamara Snigour

ValleyPro lives up to its name for professionalism, right down to the digital vehicle inspection report that is sent out via email and/or text. The staff are friendly and communicate well. The reception area is quiet, clean and very modern, like the lobby of any professional service provider. The...

Brad Grigor

When we began to experience car trouble thousands of kms from home, we were extremely relieved to hear that ValleyPro Autohouse was able to fit us in for diagnosis the same day! Our advisor, Becky, went above and beyond to ensure that we were well taken care of while our car was being worked on. ...

Rebecca Doerksen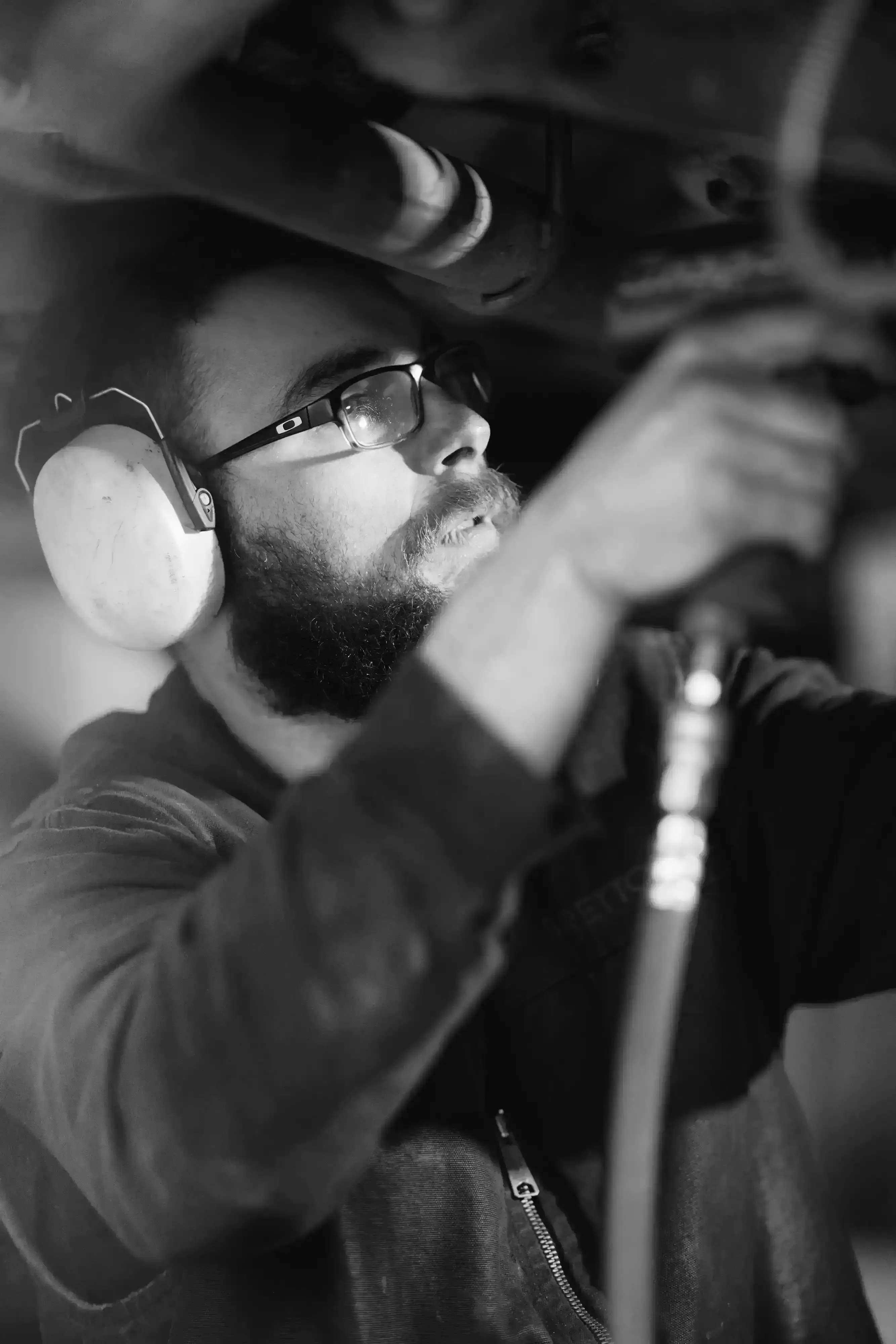 VALLEYPRO REPAIR SERVICES
Full Service Auto Repair in Kelowna
ValleyPro Autohouse specializes in full-service auto repair. Since 2014, ValleyPro Autohouse has provided the residents of Kelowna and the surrounding area with extraordinary auto repair services. Give us a call, or schedule an appointment online today!
Scheduled Maintenance at ValleyPro Autohouse
Don't wait for your car, truck, or SUV to break down to come see us. We offer scheduled maintenance to ensure the longevity of your vehicle. We offer everything from oil changes, 30/60/90K services, to timing belt replacement, and more. Call ValleyPro Autohouse today to learn more!
Road Force Wheel Balancing
Are you noticing a vibration while driving? At ValleyPro Autohouse, we eliminate guesswork and pinpoint the causes of car-causing vibrations, such as wheel alignment, engine or transmission problems, and more. Road force balancers, in addition to traditional balancing tires, is to measure both the tire and wheel by pressing a big roller against the spinning tire's tread. The roller applies 1,200-1,400 pound (0.64 ton) pressure to simulate the vehicle's weight on the tire as it rolls down the road. Let ValleyPro Autohouse get you back on the road safely!
Fleet Services at ValleyPro Autohouse
Do you manage a fleet of vehicles? Let ValleyPro Autohouse make your life easier with fleet services